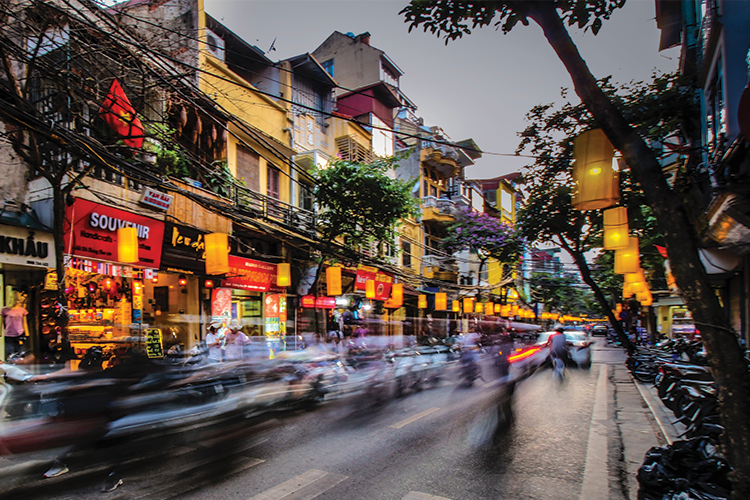 The world's largest Free Trade Agreement (FTA) came into force on 1 January 2022. The Regional Comprehensive Economic Partnership (RCEP), led by the Association of South-East Asian Nations (ASEAN) and signed by 10 of its members, also includes five of its major FTA partners: Australia, the People's Republic of China, Japan, the Republic of Korea, and New Zealand. RCEP promises to bring new business and employment opportunities, enhance supply chains in the region, and offer better support to micro, small and medium enterprises (MSMEs), factors critical to Southeast Asia's post-pandemic recovery.
On the digital economy front, RCEP seeks to deliver a slew of initiatives that include ICT-related trade facilitation measures, less stringent approaches to data localisation, and a more extensive digital trade chapter as compared to previous ASEAN Plus free trade agreements such as AAZNFTA. RCEP also aims to foster the development of digital commerce by protecting the personal information of online consumers and enhancing domestic regulatory frameworks in  areas such as cybersecurity. The following are four key areas in which RCEP could boost the development of Southeast Asia's digital economy:
First, RCEP has the potential to promote a more conducive digital trade environment for MSMEs; paving the way for further growth in sectors such as e-commerce and digital payments. The Tech for Good Institute's Platform Economy Report 2021 reported that 1 in 5 MSMEs in the region are already on digital platforms, with more than 50% of them seeing an uplift in their share of revenues from digital platforms. RCEP's commitments under Chapter 14 such as facilitating MSMEs' digitalisation, and extending capacity development support can facilitate greater adoption and revenue growth within this segment.
Second, RCEP promises a regulatory tailwind for financial services, professional services, telecommunications services, amongst others; strengthening FinTech's prospects in the region. The agreement sets out commitments to improve market access for cross-border players, with the promise of a new wave of innovative and regional-level FinTech players in Southeast Asia that can better serve the needs of MSMEs (e.g. via non-traditional financing options) and provide for a more conducive digital trade environment for business. However, with the fairly innovative stance of allowing different member states to adopt negative or positive listing approaches to their services commitments,  businesses will need to review schedules carefully. 
Third, RCEP strives to foster an environment of trust and confidence amongst users of digital platforms in the region. Southeast Asia's stance on data privacy is still crystallising, with many consumers in Southeast Asia still new to digital services. 60 million people in the region started using a digital service for the first time following the pandemic, and one-third of them only started doing so in 2021. As the data privacy debate evolves with new technology, provisions in RCEP's Chapter 12 such as protection from digital fraud and the creation of a legal framework that protects consumers' personal information provide a common structure for cooperation, lending more certainty for businesses as they adapt their operations for compliance.
Fourth, RCEP sets the stage for further dialogue and alignment of policies amongst ASEAN members on key digital economy issues, starting with cross-border data flows. In the context of Southeast Asia, particularly, this will be an increasingly important area that will be critical in unlocking Southeast Asia's overall potential in the digital economy and asserting ASEAN's importance globally. This could even set the stage for deeper cooperation between Southeast Asian governments in putting together a detailed framework for an ASEAN digital economy.  
Visiting Senior Fellow at ISEAS – Yusof Ishak Institute and Professor Emeritus, Universiti Kebangsaan Malaysia, Dr Tham Siew Yean's paper provides an excellent mapping of ASEAN member states' digital commitments across various agreements to date. The paper also highlights the need for ASEAN to build up a body of evidence that can help member states make more informed decisions on more digital commitments. In particular, the cost-benefit analysis of the impact of such commitments.
Some may have wished for more deeper commitments from the RCE e-commerce provisions, but with its scale of ambition and taking into consideration the heterogeneity of development across member states, flexibility in approach and a degree of creativity was needed to bring all parties to agreement. Whilst RCEP is making good headway in regional cooperation to advance Southeast Asia's digital interests, there remains plenty of scope to expand and deepen regional cooperation and commitments.
The Tech For Good Institute concurs with the assessment, and welcomes the RCEP as a significant achievement, especially in driving cross-border e-commerce and growing Southeast Asia's digital economy. We welcome ideas from the community to jointly expand the body of knowledge in this area to contribute towards the agenda of driving Southeast Asia's digital economy.
By Mohammad Matin Mohdari, Director, Tech for Good Institute