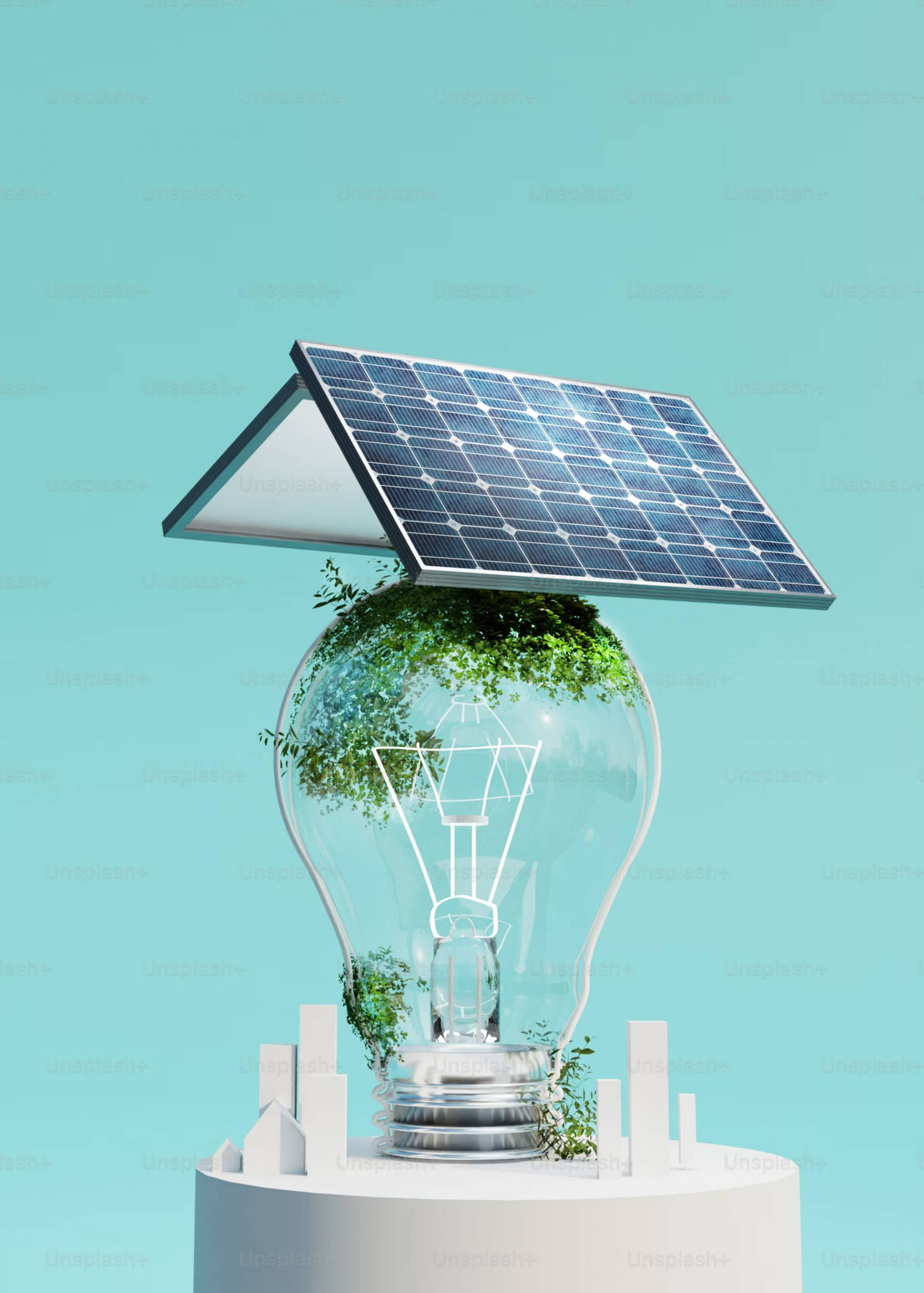 By Brianna Ang, Tech for Good Institute
Southeast Asia (SEA) is experiencing the epochal rise of the digital economy, with growth in the region estimated to reach $1 trillion by 2030. However, the accelerated growth and economic activity brought about by digitalisation will exact increasingly profound implications on the environment, given its heavy physical energy and carbon footprint. Considering Southeast Asia's contribution to greenhouse gas (GHG) emissions which are estimated to increase by 34-147% between 2017 and 2040, and compounded by the reality of being one of the most vulnerable regions to climate impacts, the Association of Southeast Asian Nations (ASEAN) must embark on a sustainability pathway for its future development. 
With the emergence of digitalisation and sustainability as cross-cutting issues of our contemporary world, this begs the question: How can the digital revolution better serve sustainability goals? The Singapore Institute of International Affairs (SIIA) released its special report, "Building a Digital-Green ASEAN: Growing Intersections between Digital Growth and Sustainable Growth", which underscores digital transformation and green transition as the integral twin drivers for ASEAN to meet its net-zero goals. The report focuses on the regional landscape, opportunities, challenges for digital and green growth, and provides key recommendations on how regional collaboration may be fostered to propel a digital-green ASEAN. 
On a positive note, the major economies of ASEAN are displaying avid interest in developing digitalisation and decarbonisation initiatives. For example, the ASEAN Digital Masterplan (ADM) 2025 aims to ensure high-quality and ubiquitous connectivity, deliver trusted and user-centric services and increase accessibility to digital services. These goals are adopted in the respective national-level frameworks of the ASEAN member states (AMS), reflecting digital transformation as a priority area. However, current digital roadmaps lack integration with net-zero goals. The report identifies data and data infrastructure, clean energy solutions, and supply chains as key areas of confluence that states should direct their attention to.
Building Greener Data Centres and Enabling Cross-Border Data Flows 
Data is the hallmark of digital transformation; data centres are indispensable in powering the digital economy, and cross-border data flows (CBDF) crucially promote regional growth and innovation. The demand for data centres by businesses and governments alike has only accelerated, whereas calls for free flows of data has seen pushback from some AMS over concerns such as personal data protection and privacy, national security, loss of control over data and undermined domestic growth.
With how energy-intensive data centres are, greening data centres should be designed to reduce the base demand for energy required while increasing the supply of renewable energy. Data-centre providers can increase operational efficiencies through energy-efficient cooling systems and AI optimisation. Governments may implement stricter rules by setting interoperable standards and pressing for green building certification, as seen in Singapore's Call for Application exercise (DC-CFA) to pilot greener data centres. To enable trusted CBDF, suitable data protection safeguards should be mandated to enhance efficiency of online transactions and encourage information sharing. ASEAN should also supplement prevailing frameworks by joining platforms that facilitate global data flows and interoperability such as the Global Cross-Border Privacy Rules Forum (Global CBPR), easing international data transfers and gaining competitive advantage for businesses.
Seeking Clean Energy Solutions
More than just using new climate technologies to counter carbon emissions, a key recommendation is for ASEAN to develop an integrated regional, renewable power grid. Thus far, collaboration on cross-border electricity trade and renewable energy projects has only been done on a bilateral or trilateral basis. A multilateral approach that links the different national grids across Southeast Asia will allow renewable energy rich AMS to export energy to neighbouring countries and steer the transition of electricity towards low-carbon energy sources. Apart from helping states achieve climate targets, they can also benefit from having more reliable power and balanced distribution of renewable resources.                                    
This needs to be further accelerated with strong political will in building essential infrastructure and growing green and transition finance which is fundamental to scale decarbonisation in the wider economy. Uniquely positioned are Green FinTech firms which can pioneer sustainable solutions of their own, or channel investments into developing other green companies. An example is Stripe Climate that allows businesses to fund carbon removal technologies, with thousands partnering to buy an initial US$1 billion of permanent carbon removal between 2022 and 2030.
Digitalising Supply Chains and Harmonising Standards for Sustainable Digital Trade 
Trade is a natural area in which digitalisation and sustainability can aggregate. Digitalisation can aid supply chain traceability and minimise trade fragmentation – by identifying inefficiencies along the value chain and optimising these processes, this eliminates redundant emissions while reducing costs for businesses. 
Importantly, digital technologies can help in the tracking, measuring and mitigating of Scope 3 emissions which account for a bulk of a business' carbon footprint, yet are extremely difficult to quantify (and hence tackle) as firms lack direct control over its production. Moreover, as the reporting of Scope 3 emissions is not obligatory, another major obstacle lies in gathering reliable data from suppliers. In establishing a coordinated system that emphasises transparency and accountability, this not only allows firms to select lower carbon emitting suppliers to work with, but also incentivises suppliers to monitor and manage their emissions, driving forward the decarbonisation agenda. The significance of galvanising businesses to embed sustainability into its operations is similarly underlined in the Tech for Good Institute's report, which found that environmental matters were not of main concern to Digital Economy Companies. 
To bolster progress in digitalising trade, governments should look towards harmonising digital and green standards by embarking on Digital and Green Economy Agreements (DEAs and GEAs). This will bring ample opportunities to promote interoperability, engender trust between AMS in cross-border collaboration and nurture digital-green norms in policy strategies.  
Overall, the exigent demands of climate change make it imperative to address the digital-sustainability nexus. Building a supporting ecosystem for digital transformation and green growth will require data infrastructure, data flows, access to renewable energy, digitisation of supply chains, technological innovations (like AI and Green Fintech), and unified governing frameworks and regulations. Furthermore, ASEAN should leverage on existing mechanisms like the ASEAN Economic Community (AEC) to heighten focus on digital and sustainability fronts, making initiatives more relevant and flexible. Fostering innovation through policy, cultivating digital and green skills, and shaping digital-green norms will also be foundational to transitioning our economies. Ultimately, strong regional cooperation and dedicated efforts by governments, public and private sectors will be needed to advance strong, sustainable and inclusive digital-green growth in the region.
At the Tech For Good Institute, we welcome the opportunity to work together with partners and all stakeholders, so that Southeast Asia may realise the full potential of this Digital Decade.