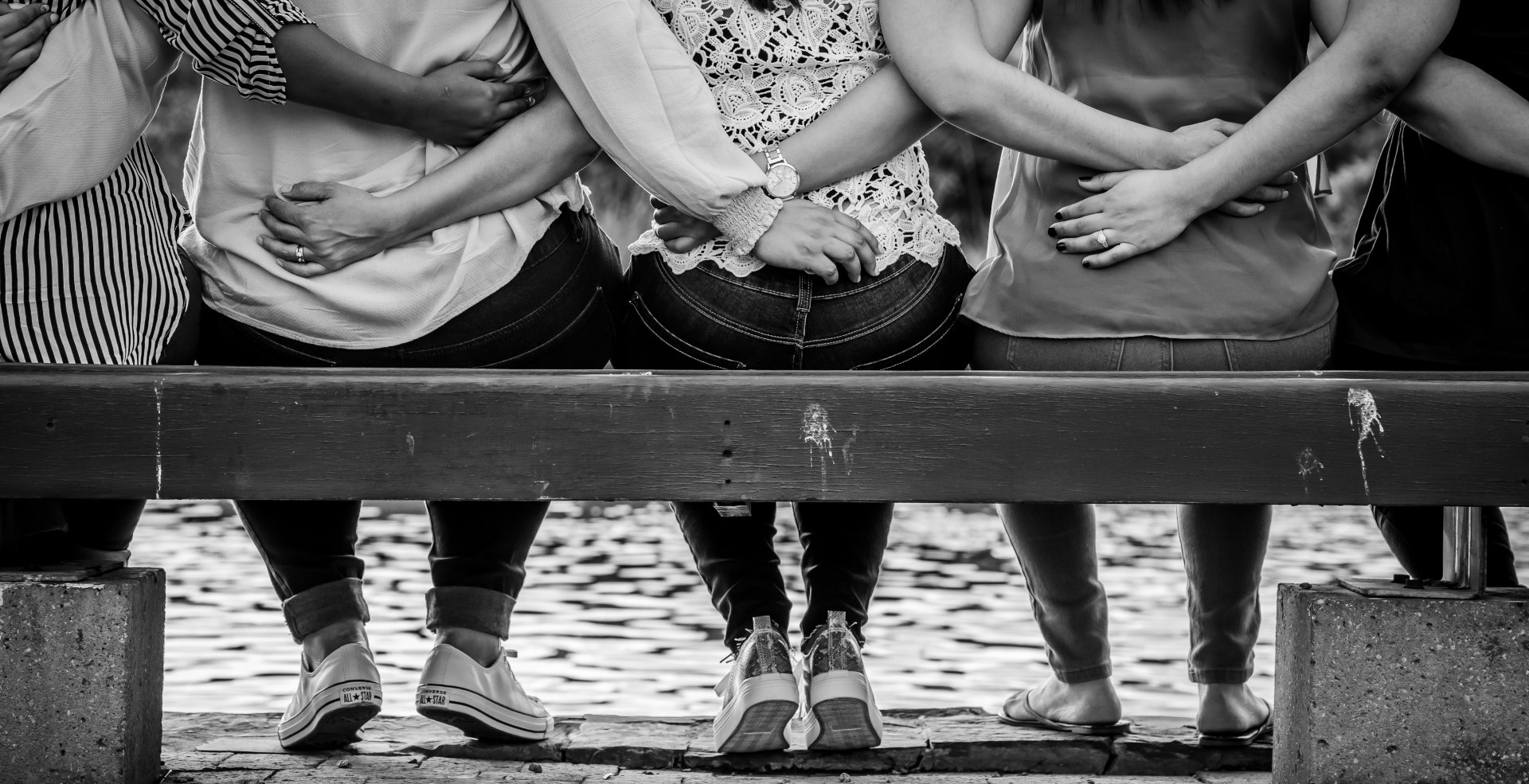 [TFGI] The gender gap in the technology sector has been widely discussed. Could you tell us more about the current state of gender representation in the technology sector for Southeast Asia?
First of all, some encouraging news: Southeast Asia is starting from a position of strength in terms of gender diversity in technology. In fact, the participation of women in technology across Southeast Asia is slightly higher than global averages, in terms of both the number of college graduates with technology degrees and the overall technological workforce. As a region, women represent 38% of the workforce and on the average, about one out of three people working in the technology sector are women. This could stem from efforts in promoting and tailoring programmes to recruit, retain, and promote women – in order to build a strong and diverse pipeline of workforce to support the booming technology sector in the region.
That said, more needs to be done to improve the representation of females in leadership roles within the technology sector. While more females are pursuing a degree in STEM, only a subset pursue a career in technology and eventually progress to take up leadership roles, Consider that across all industries, women make up more than 50% of university graduates but fewer than 15% of CEO and board-level positions in Southeast Asia.
[TFGI] Why does gender diversity, particularly so in the technology sector matter?
Diversity as a whole – regardless of gender, race, age etc – and being able to embrace it matters. Especially in the technology sector, having diversity in the workforce brings in new ideas that can accelerate innovation. Given the current demographics of most developed cities, women effectively represent half of the entire demand for mass market, consumer-based technology products. Essentially, we want technology to advance in a way that caters to a wider audience, regardless of gender. This is why it is especially crucial that we continue to bring diversity into technological roles – it is paramount to the creation of more balanced products.
[TFGI] What are some of the challenges that women face in the technology sector?
We see three critical junctures in an individual's career trajectory in technology, and the challenges that women face could vary significantly in the respective phases:
Pursuing a higher education degree in Science, Technology, Engineering and Mathematics (STEM) fields

For most students, critical hurdles to deciding to pursue a higher degree in STEM fields are the overall lack of familiarity and perceived difficulty in the educational pathway. There could also be information asymmetry in terms of the variety of career opportunities available in the technology sector e.g. your career choice is not only software engineering if you studied computer science in university.

Getting the first job

Upon graduation, the next important decision to make is the choice of first job – whether to pursue a career in technology or in other fields. As we know, a career in technology is a highly mobile one – there is immense potential for both vertical (i.e. grow in depth) and lateral progression (i.e. grow in breadth). However, for females applying into her first role in technology, the under-representation of female leaders in the technology sector could represent a lack of role models that one could relate to. We believe this could have a correlation with a lack of personal interest among females to pursue a career in technology – which is reported as the top influence factor among those who did not choose a career in technology.

Deciding to stay in the technology sector long-term

Working in the fast-paced and competitive technology sector often meant managing tight deadlines and heavy workloads. To stay in the technology sector for the long-term and be considered for promotion in the hyper-competitive environment, this requires one to devote significant time and energy into work. Time becomes a scarce resource that one has to manage. Women are naturally inclined to pursue their marriage and parenthood aspirations as early as possible, to increase the chances of conceiving naturally and reduce the chance of age-related problems. At some point in time of a female's career, it was inevitable to have to decide between starting a family or pursuing one's career which meant delaying your parenthood aspirations and potentially risking health complications when they do conceive at a later age. Most would opt for the former. This was a choice that their male counterparts never had to make.
[TFGI] What are some of the effective approaches to ensuring more female representation in the sector?
Have companies commit and set up structured programmes or initiatives that exemplify female leadership in the firm, provide greater work flexibility, and create an inclusive work culture.
Exemplifying female leadershipHaving women role models in senior leadership positions not only signals the company's recognition of female achievements to other female employees and provides them with a relatable source of inspiration, but also improves diversity and inclusion in the organisation through greater championing of DEI Initiatives. A

McKinsey & Company annual study (2021)

states that "Women leaders are up to twice as likely to spend substantial time on Diversity, Equity and Inclusion (DEI) work that falls outside their formal job responsibilities", suggesting that female leadership is helpful in driving a more supportive and nurturing work environment, and in turn a more inclusive culture to other women. Examples of such initiatives include SAP's monthly 'Women's Professional Growth' webcast series, and Cheryl Sandberg's Lean In Circles, which is widely adopted by technology firms.
Providing greater work flexibilityAccording to a

2022 study by S&P Global

, one of the top 5 factors influencing career satisfaction for women was the availability of flexible working hours or the ability to work remotely in their firm, regardless of whether they were a caregiver at home. Given the strong preference for flexible working conditions, this is hence a key employee benefit that the technology firms can offer to attract and retain female talent.
Establishing an inclusive work culture

With men forming the majority gender in numerous technology firms, a male gender bias and male dominated culture can easily develop, subconsciously leaving females in the firm to feel isolated from their colleagues, or excluded from employment and promotion opportunities. To tackle this, firms can look into implementing initiatives that counter gender bias, such as encouraging the use of gender neutral language in recruitment posts, providing mentorship opportunities to female employees to further their growth in the firm, and providing a safe space for them to voice out unfair or unjust treatment experienced at work.
[TFGI] Any words of advice to women out there that are interested in embarking on a career in the technology sector?
We leave three important tips that we personally found useful when embarking on a career in technology:
Network and get yourself out there

This helps to minimise as much as possible information asymmetry about the technology sector. For instance, you want to understand how career progression works in technology, requirements of the role and culture of a particular organisation. You can do your research but nothing beats talking personally to people who are in technology and learn from them how they break into the technology sector and their lived experiences. Everyone is probably three degrees of separation away. Sometimes, you may also reach out to an acquaintance to help make the introduction – do remember to return the favour and pay it forward! You can also join technology related communities where like-minded people gather and exchange resources – you may just get access to unexpected opportunities or recommendations to roles that you are interested in!

Apply and try for roles that you may not feel fully qualified for

Beat the imposter syndrome. Technicals aside, interviewers look out for behavioural traits to assess if you have the competence to excel in the role. Being confident and able to articulate your thinking process well matters as much.

Look for mentors who can guide and champion you

A mentor could be someone working in the same sector or in the sector or role that you are hoping to transition into. Often being a few years more senior or advanced in their careers, a good mentor can provide guidance on the type of opportunities that you can/should pursue. To get started, there are many mentorship programmes available that you tap on.
Here at the Tech For Good Institute, we recognise that the gender gap is a significant issue that needs to be addressed in its entirety in the technological sector. For example, in the cybersecurity sector, one of the workforce gaps is attributed to the lack of participation of women, where women currently only make up only 24% of cybersecurity professionals. Additionally, there is also a lack of women representation in medium-sized businesses as women entrepreneurs face gender bias in accessing ecosystem enablers needed to grow their business. This despite research showing that investing in female founded start-ups has resulted in 25% higher valuations. Thus, as we celebrate the importance of women and diversity this International Women's Day, let us raise awareness of the challenges that women face in technology to drive gender parity. It is only with our collective efforts, can we hope to provide equitable economic empowerment for all.
About Tech For She:
Tech For She aims to nurture the next generation of women-in-technology by providing a platform for Growth, Learning and Diversity. Their vision is to provide an unparalleled learning experience for women to kickstart & build a tech career. Today, they are 700 members strong, consisting of A group of young working professionals and students driven by a thirst for lifelong learning and working/striving towards working in tech.
Website: https://www.techforshe.com/
Instagram: @techforshe