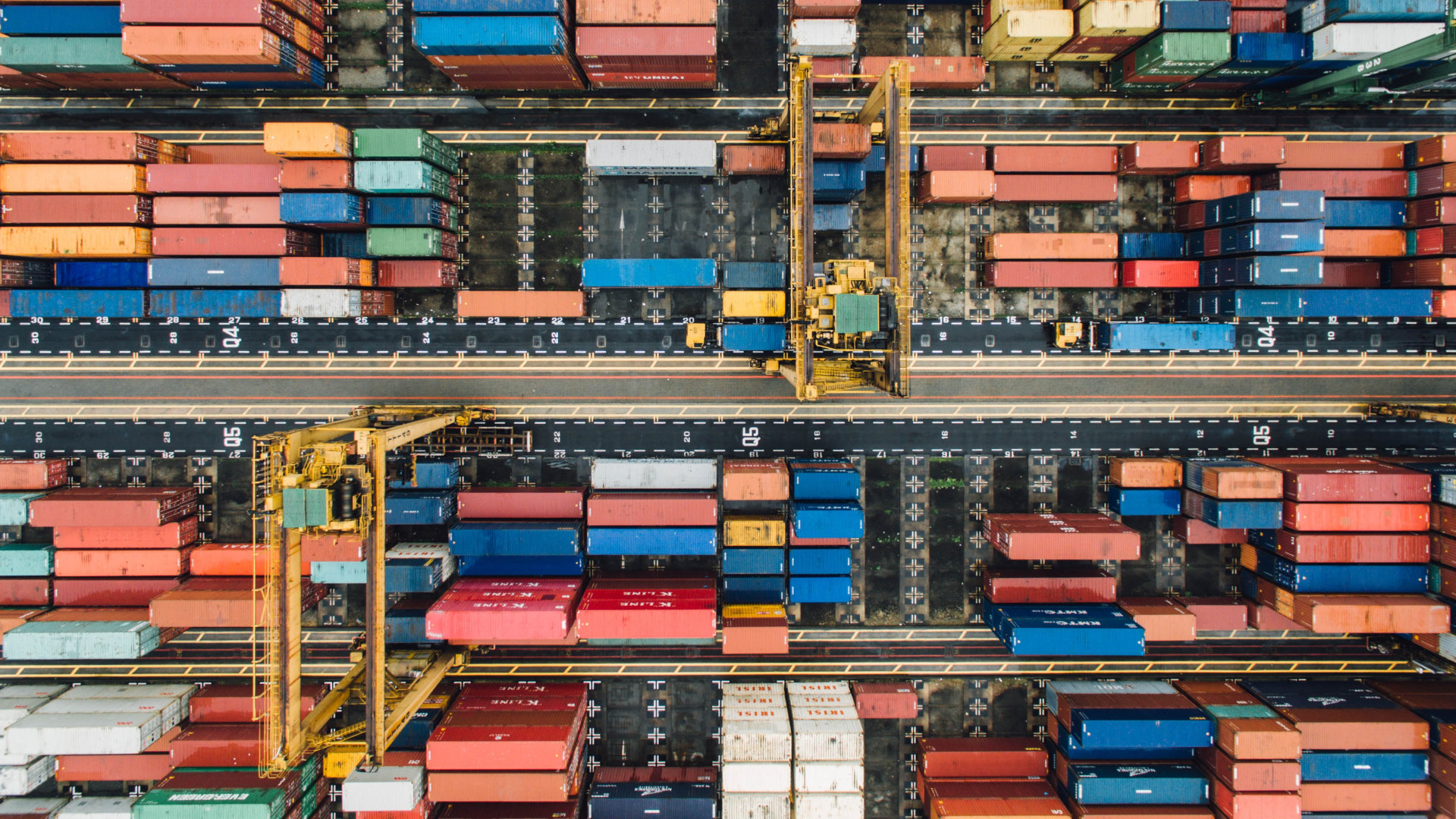 By Hannah Nguyen, Director of Digital Ecosystems at the International Chamber of Commerce (ICC) Digital Standards Initiative (DSI)
The ASEAN digital economy is growing rapidly, with the market size expected to exceed $300 billion by 2025, according to a report by Google, Temasek, and Bain & Company. The report also predicts that the digital economy in Southeast Asia could grow twice as fast as GDP through 2030. How do we ensure that ASEAN businesses stand to reap the maximum benefits of digitalization as global trade and supply chain inevitably moves from analog to its future state?
In today's increasingly interconnected world, digital trade has emerged as a crucial driver of economic growth and development. With the rise of digital technologies and platforms, businesses of all sizes can theoretically access global markets and reach customers around the world. A recent study by the International Chamber of Commerce (ICC) and Google found that micro, small, and medium-sized enterprises (MSMEs) in ASEAN that engage in digital trade are able to reach customers in markets that they would not be able to access otherwise. However, as we will explore further in this article, the benefits of digital trade can create a bigger impact especially for SMEs if several remaining challenges are resolved.
The Importance of aligning to international standards for Digital Trade
Digital trade refers to commerce enabled by electronic means – by telecommunications and/or ICT services – and covers trade in both goods and services. Bigger and broader than e-commerce, digital trade refers not just to the actual transaction between buyers and sellers but also to any part of the transaction lifecycle including delivery, financing, insurance, clearance and so on.
As more businesses turn to digital channels to reach customers, digital trade has become an essential component of global commerce. However, there are three key enablers that can facilitate more SMEs' participation in the digital economy, remove inefficiencies and reduce barriers to trade – and continuous action in these areas is needed to further drive progress:
There has been good progress in the region in driving key policies and plans to enhance trade efficiency and competitiveness. Some examples include:
ASEAN Single Window

which seeks to harmonize a long list of trade standards and regulations, has garnered alignment from several countries through membership in other trade groups such as RCEP, APEC, etc.

Bandar Seri Begawan Roadmap

– a Digital Transformation Agenda to Accelerate ASEAN's Economic Recovery and Digital Economy Integration redoubles efforts to accelerate digital initiatives and includes a feasibility study on an ASEAN Digital Economy Framework Agreement (DEFA), targeted for negotiation commencement by 2025.
ADB report's on "

Digitalizing Trade in Asia Needs Legislative Reform

" which maps out the various states of adoption of UN Model Laws and Agreements on E-commerce in ASEAN, creates the opportunity for adoption of legislation that enables electronic transferable records in ASEAN.
While the region has invested significantly in developing digital infrastructure, there are still gaps in access to technology and connectivity that can limit the potential for digital trade and economic growth. 65% of ASEAN MSMEs surveyed by ICC and Google reported issues with Internet accessibility (patchy service or slow connection) and affordability. As the World Bank reported, there is growing evidence of the positive correlation between improved Internet access, higher productivity of companies, and economic outcomes.
There is a wide disparity amongst companies in the region regarding the potential and practical angles of digital transformation. Sometimes this is simply a case of having the will and needing the means. What would be helpful is an accessible and reasonably funded program for reskilling and upskilling of the general workforce as well as training on a "digital mindset" for business leaders and changemakers.
How can we close the digital trade gap?
There is a growing need to boost awareness, acceptance, and adoption of legal and technical standards in digital trade. Common standards would help to streamline trade processes, reduce costs, and increase the potential for cross-border trade and investment. It would also promote transparency and predictability, making it easier for businesses and government agencies to access real-time information and make supply chains more transparent and resilient. This is a pre-requisite before trade can become a growth driver towards a more sustainable and inclusive future.
The ICC Digital Standards Initiative: Driving Inclusion and Sustainability
The ICC Digital Standards Initiative (DSI) aims to digitalize global trade by promoting policy reform, aligning approaches, and driving adoption of digital trade standards and practices for the benefit of business, governments, and people everywhere. The end goal is to enable transparency, predictability, and efficiency in trade processes, while also ensuring that digital trade is inclusive and sustainable.
The DSI has developed a range of tools and resources to support businesses and governments in navigating the digital trade landscape. These include the ICC-WTO Standards Toolkit for Paperless Trade, which provides guidance on some of the most notable and widely used standards to help enable a future of secure, trusted and seamless trade connectivity.
In Q4 2021, the DSI launched the online Certificate in Digital Trade Strategy in partnership with ICC Academy, which offers training for both business leaders and policy makers on the key principles of digital trade.
On a continuing basis, the DSI engages with a broad range of stakeholders in global trade – private sector, industry experts, public policy officials and international organizations, technologists and solutions providers – in open fora and closed-door workshops to build capacity needed at all levels to align on the basic building blocks of digital trade.
Through all these engagements and education activities, the ICC Digital Standards Initiative has a unique opportunity to convene all actors who have a part to play in the supply chain to sit down at the same table and solve challenges that could not be resolved in silos.
For instance, the setup of the Industry Advisory Board brings together carriers, exporters, importers, banks, insurance players and customs agencies to align on standards that are truly accessible from end-to-end, and to work together to fill gaps where they may exist.
Similarly, instead of leaving individual jurisdictions to figure out best practices on their own, the Legal Reform Advisory Board is constructed to jointly advocate for and monitor progress towards a globally harmonised, enabling legal environment that is foundational to making digital trade a reality.
To move the needle on digital trade adoption at scale, awareness and acceptance alone is not enough. Countries and companies need to see concrete examples of success stories and how digital trade can become a key enabler for the next phase of growth. An example of the work that ICC Digital Standards Initiative has done is the inaugural ICC Future Trade Forum that convenes business leaders, policymakers and industry movers to push the digital trade agenda forward.
While ASEAN as a region has taken great strides in its digital trade journey, the reality on the ground is businesses must navigate a range of different regulations, standards, and protocols. This can be particularly challenging for SMEs, which often lack the resources and expertise to comply with complex systems and bespoke requirements that differ across supply chain processes and international markets. At a macro level, these challenges can limit the potential for cross-border trade and investment, hindering economic growth and development. Thus, it is important to acknowledge the need for the entire ecosystem to work together to co-create a digital, sustainable, and inclusive global trade ecosystem for everyone.
As part of the ICC Digital Standards Initiative, they are calling all business leaders, policymakers, technologists, and other industry movers to join them in the inaugural ICC Future Trade Forum happening on 29-30 March in Singapore. The event will provide insight into the evolving trade landscape across key sectors – such as shipping and logistics, finance, consumer industries, startups to push the digital trade agenda forward.
For more information on the programme, please click here.
The views and recommendations expressed in this article are solely of the author/s and do not necessarily reflect the views and position of the Tech for Good Institute.