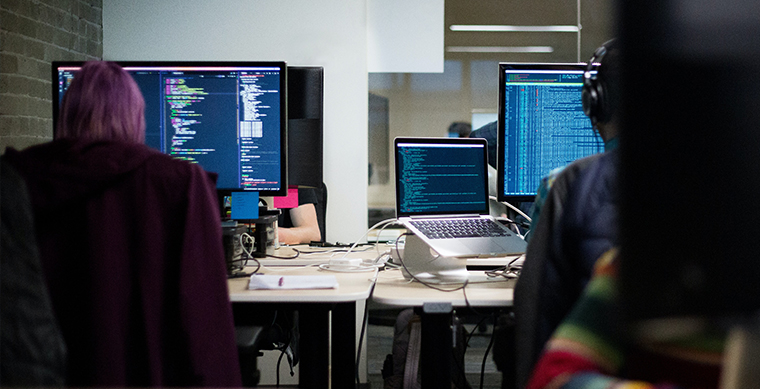 By Ming Tan, Founding Executive Director, Tech For Good Institute
Data-driven digital solutions promise to level the playing field for Southeast Asia. Access to finance, for example, has been a longstanding barrier to growth faced by MSMEs in the region. Using non-traditional datasets comprising transport movements, geo-location, and in-app transaction data to build credit profiles of their customers, fintech companies are now promising to serve millions of unbanked and underbanked consumers, micro-entrepreneurs and small businesses. In the words of Agustín Carstens, General Manager of the Bank for International Settlements, "data can substitute for collateral." Indeed, the Tech For Good Institute's study on the Platform Economy last year found that approximately 70% of digital lending users surveyed did not have prior access to loans.
Governments across the region are themselves also investing in areas significant to national or developmental goals, such as access to services, or to improve social or environmental outcomes. Malaysia implemented its "City Brain" initiative in 2020 using image recognition from a base of 382 camera feeds and input from 281 traffic light junctions to analyse traffic conditions, optimise traffic signals, and detect accidents or traffic incidents. During the pandemic, Thailand launched the "AiMASK" project to measure mask-wearing, social distancing, and body temperatures using real-time scanners so that the public can be alerted where the risk of COVID-19 transmission may be high. Indonesia, too, has initiated research into remote-sensing applications to predict forest fires by observing changes in forest and land topography, deforestation, forest and land fire danger levels, and hotspot detection-based forest and land fires. 
Yet there remains concern about whether the pace of regulation can keep up with the speed of innovation. Technology driven by data and algorithms has been compared to the steam engine in its potential for application across many sectors. Just as different applications of the steam engine – from trains to industrial machinery – are regulated differently, fundamental policy frameworks may be complemented with efforts to prioritise innovation in key sectors.  
Sectoral or industry-specific approaches may be key to striking a balance between ecosystem developments and regulatory approaches, and can help encourage the adoption of AI in key sectors. The sector-specific approach also helps to strike a balance between encouraging innovation, driving growth, and mitigating ecosystem-specific risks with careful consideration of the risks, biases, and nature of underlying training datasets involved in operationalising a technological solution. For example, Singapore launched the Model Artificial Intelligence (AI) Governance Framework in 2019, setting guiding principles pushing for AI decision-making to be explainable, transparent, and fair, and that AI solutions should be human-centric. Meanwhile, the Land Transport Authority of Singapore has spearheaded the adoption of laws to enable deployment of autonomous vehicles on Singapore's roads, while the Monetary Authority of Singapore is rolling out a governance framework and toolkit specifically to help financial institutions utilise AI and data analytics responsibly, along the principles of fairness, ethics, accountability and transparency (FEAT). Ensuring that these principles are actually adhered to in practice is another necessary goal. To this end, MAS recently released a comprehensive set of guidelines detailing the assessment methodologies for testing alignment with the FEAT principles. Malaysia, Singapore, Thailand, Indonesia, and the Philippines have also created sandboxes in which fintech firms may experiment with limited risk. The State Bank of Vietnam is also expected to create a regulatory sandbox for fintech operations in banking.
Of course, the onus of developing human-centric, responsible products and services falls on the companies that build them. At the same time, if government-deployed solutions are held to the same standards as the private sector, citizens can value principled and responsible innovation at a consistent standard of transparency and accountability. 
Public awareness and education is not a job for one party – companies, governments, and civil society must continue to raise awareness to nurture the digital citizens of the future. Above and beyond broad national strategies, governments in Southeast Asia must also have a full range of policy instruments at their disposal: from governance, guidance, and fit-for-purpose frameworks to public education, industry support, and other incentives and enablers. Partnership between the private and public sectors will not only drive, but also shape, the responsible growth of the digital economy in Southeast Asia.