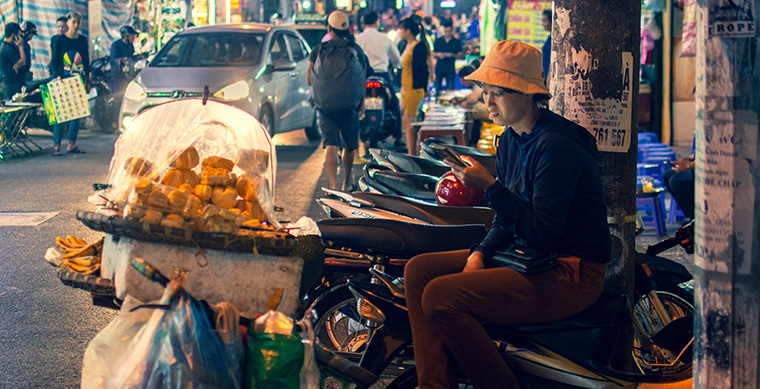 By Ming Tan, Founding Executive Director, Tech For Good Institute
Southeast Asia's digital economy is seeing tremendous growth. As of 2021,  the SEA-6 countries, Indonesia, Malaysia, Singapore, Thailand, Philippines, and Vietnam have collectively over 400 million active internet users. Approximately 40 million of them started using the internet only during the last two years, and 90% of them are mobile-native, having connected to the internet for the first time via their mobile phones. The challenge for the region is to leverage the promise of digital technologies for sustainable, equitable, and inclusive growth. 
Data-driven digital solutions promise to reduce the cost to serve populations with previously unmet needs. For example, access to finance is a longstanding barrier to growth faced by micro, small, and medium enterprises (MSMEs) in the region. Fintech companies have served millions of unbanked and underbanked consumers, micro-entrepreneurs, and small businesses through the use of non-traditional datasets comprising transport movements, geo-location, and in-app transaction data. In the Tech for Good Institute's study on the Platform Economy last year, we learnt that approximately 70% of digital lending users surveyed did not have prior access to loans.
This opportunity has been acknowledged by governments in the region, who are not only developing and deploying technology solutions, but also partnering with the private sector. For example, the Indonesian government partnered with Grab and Gojek to support and distribute COVID-19 loan aid to MSMEs in 2020. The companies helped to pre-screen loan applications from their merchant partners based on data on merchants' business activities, before referring them to the banks for a final screening. This not only sped up the distribution of aid, but also widened the reach to MSMEs.
To realise the full potential of the digital economy, however, digital access must remain a priority for governments and companies. Some 30% of the population across the region still does not have reliable access to the internet, especially in the rural areas. Furthermore, Southeast Asia has approximately 71 million MSMEs, but only 1 in 5 of them MSMEs are on digital platforms. There is thus a real risk of not fully realising an inclusive digital economy.
Successful development, deployment and governance of such products and services, moreover, must account for Southeast Asia's unique cultural diversity and social norms. In this region of 655 million people, we comprise over 100 ethnic groups, speaking more than 1,000 languages and dialects. Available datasets may not represent the populations of Southeast Asia, and hence the products and services may not be fit for purpose.
A human-centric approach can help ensure that solutions are fit for purpose for the markets they are meant to serve. In Southeast Asia, this includes taking hyper-localised approaches to building digital solutions to everyday problems. Jakarta start-up Kata.ai is one such example, using Natural Language Processing (NLP) technology for Bahasa Indonesia. To date, the company has built Indonesia's most popular conversational AI platform to deploy chatbots for engaging with customers – no mean feat when working with a language that offers 13 different ways to say "I."
Regional efforts are also important to realise the region's potential. The digital economy enables seamless cross border operations in terms of services, data and talent. The Association of Southeast Asian Nations (ASEAN) is working to coordinate and harmonise data regulatory policies so as to build a trusted environment across the region. For example, organisations can use Model Contractual Clauses to ensure that cross border data transfers can be carried out between ASEAN member states in a consistent manner. 
The diversity of Southeast Asia is both a challenge and an opportunity. Through partnership and support for localised approaches and regional cooperation, we can encourage inclusive growth for the region.