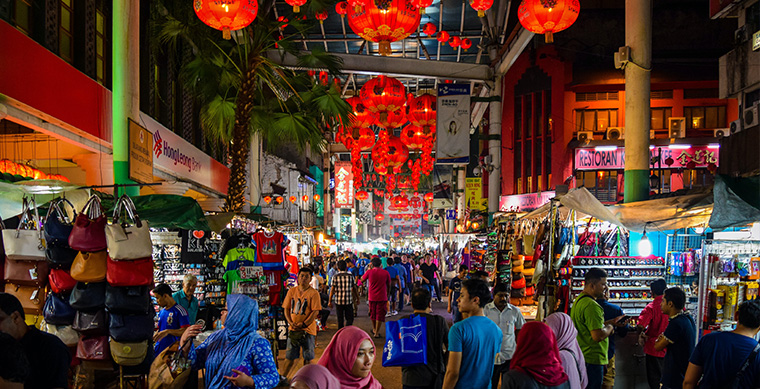 Costs, Capability and Community
Of the MSMEs in the country, only 53.9% were represented online as recently as 2019, with an even tinier fraction of them (6.9%) exploring more advanced technologies such as data analytics. "One of the reasons small businesses in particular are hesitant to use digital tools is due to the startup costs of digitalising your economic activity," Gong says.  The associated costs of digitalisation is not only limited to funds required, but MSMEs would also need to spend time and manpower to create new business solutions.  
As digitalisation is an ongoing process, rather than a one-time switch, Gong notes that going digital requires businesses to structure systems differently and ensure that their data and financial transactions are safe. 
Capacity building amongst employees is also required. In KRI's recent publication #NetworkedNation, the report found that MSMEs saw skill upgrading as another significant barrier to digitalisation, with 65% of MSMEs indicating that their employees needed training on IT-related technical skills.  To this end, the Malaysian government has put initiatives in place such as the National Economic Recovery Plan (PENJANA), which set aside USD 157 million to support technical and digital adoption for SMEs, to help entrepreneurs with the transition.
But more than the usual support of funds and training opportunities, Gong highlights the need to also have a local support system among the MSMEs.  "Having a community of entrepreneurs who are all trying to do different things could be very helpful".  An ecosystem for entrepreneurs can foster collaboration, sharing of best practices, and serve as a social support system.  There are also existing efforts towards this goal with Malaysian Digital Economy Corporation establishing community-level digital entrepreneurship centres to support small business owners.  Pairing financial and technical support to MSMEs with social and community-level programs would help address MSMEs' hesitancy on digital adoption. 
Adopting Policies to Local and Regional Nuances
The platform economy reduces investment from MSMEs to begin their digitalisation journeys.  To bridge the MSME digital divide, platform companies have also been supporting digitalisation through training and facilitating access for MSME to digital options. For instance, Grab's Grab Merchant Academy was launched in 2020 so as to help MSME partners pick up skills and know-how in areas such as digital marketing and menu optimisation. Gojek's "So no one left behind" programme in partnership with HCMC Women's Cultural House in Vietnam also saw it provide vocational training for the family members of Gojek's driver partners through courses that taught them about e-commerce store management and the setting up of online businesses. In TFGI's recent Platform Economy Report, 80% of MSMEs reported having greater reach through platforms and has helped support sales even during the pandemic.  
Governments all over the world are working to balance encouraging digitalisation, supporting MSMEs and protecting consumers. Gong believes that the EU's Digital Markets Act and Digital Services Act will act as references for regulation on competition and consumer protection laws in the region, including Malaysia.  This is similar to how the  General Data Protection Regulation (GDPR) informed national data privacy regulations.  Gong highlights that what worked in other countries might not work in Malaysia, given the context, culture, and attributes of the Malaysian business ecosystem.  
To this end, It is vital that a diverse set of stakeholders – MSMEs included – will have a role in crafting new policies, especially if it affects their transition to and adoption of digital business activities.