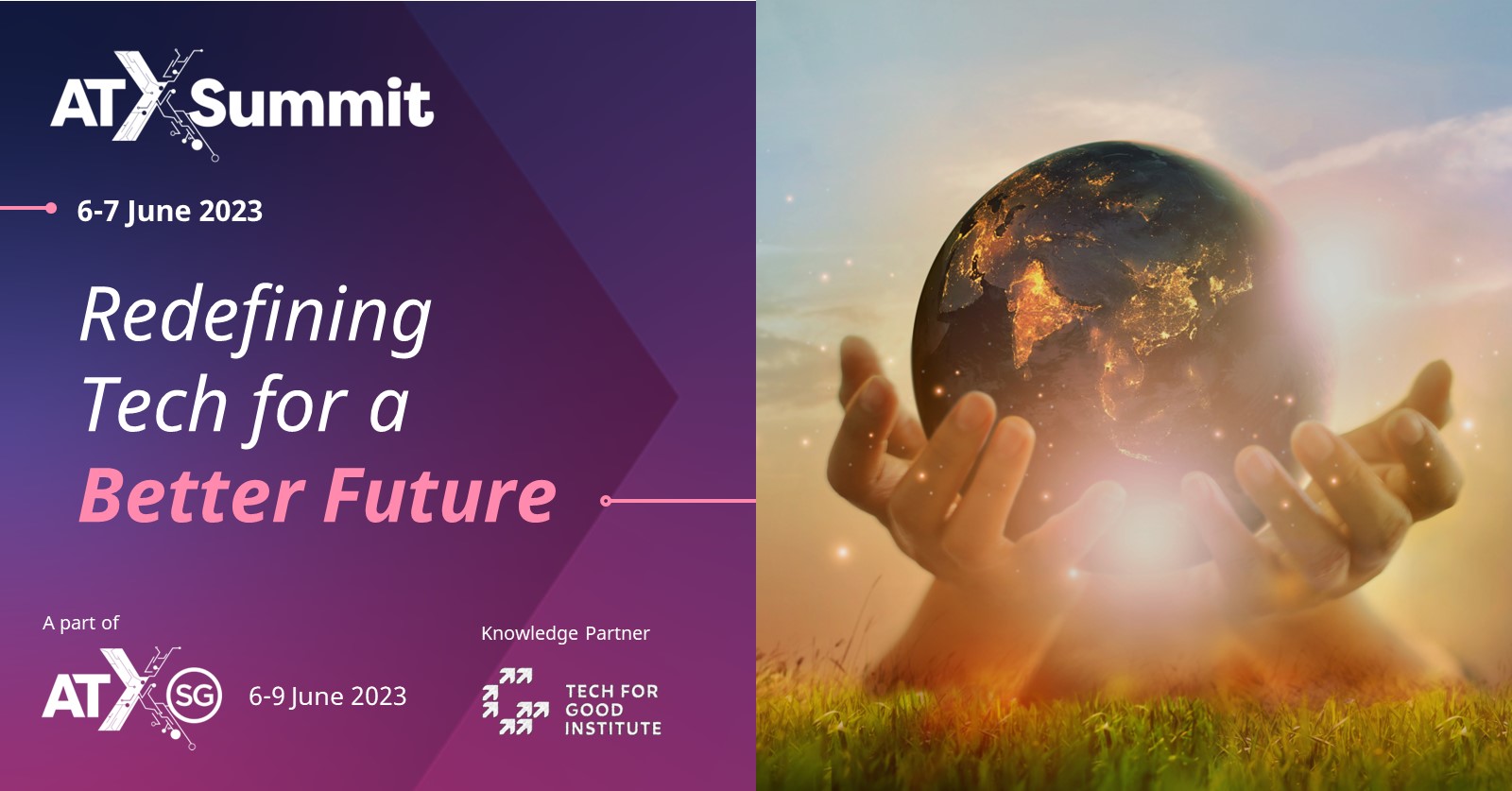 Tech for Good Institute is taking part in ATxSummit 2023 as a Knowledge Partner. ATxSummit, part of Asia Tech x Singapore (ATxSG), is a global platform that brings together the brightest minds to share insights, collaborate, and drive strategic conversations that will shape our digital economy.
Held from 6-7 June 2023, join ATxSummit, and be inspired by tech experts, thought leaders, as well as political leaders and senior government officials, from around the world.
ATxSG 2023, jointly organised by IMDA and Informa Tech, includes two main segments – ATxSummit (6-7 June) and #ATxEnterprise (7-9 June). The in-person session of ATxSummit is by invitation-only.
For more event details, visit asiatechxsg.com