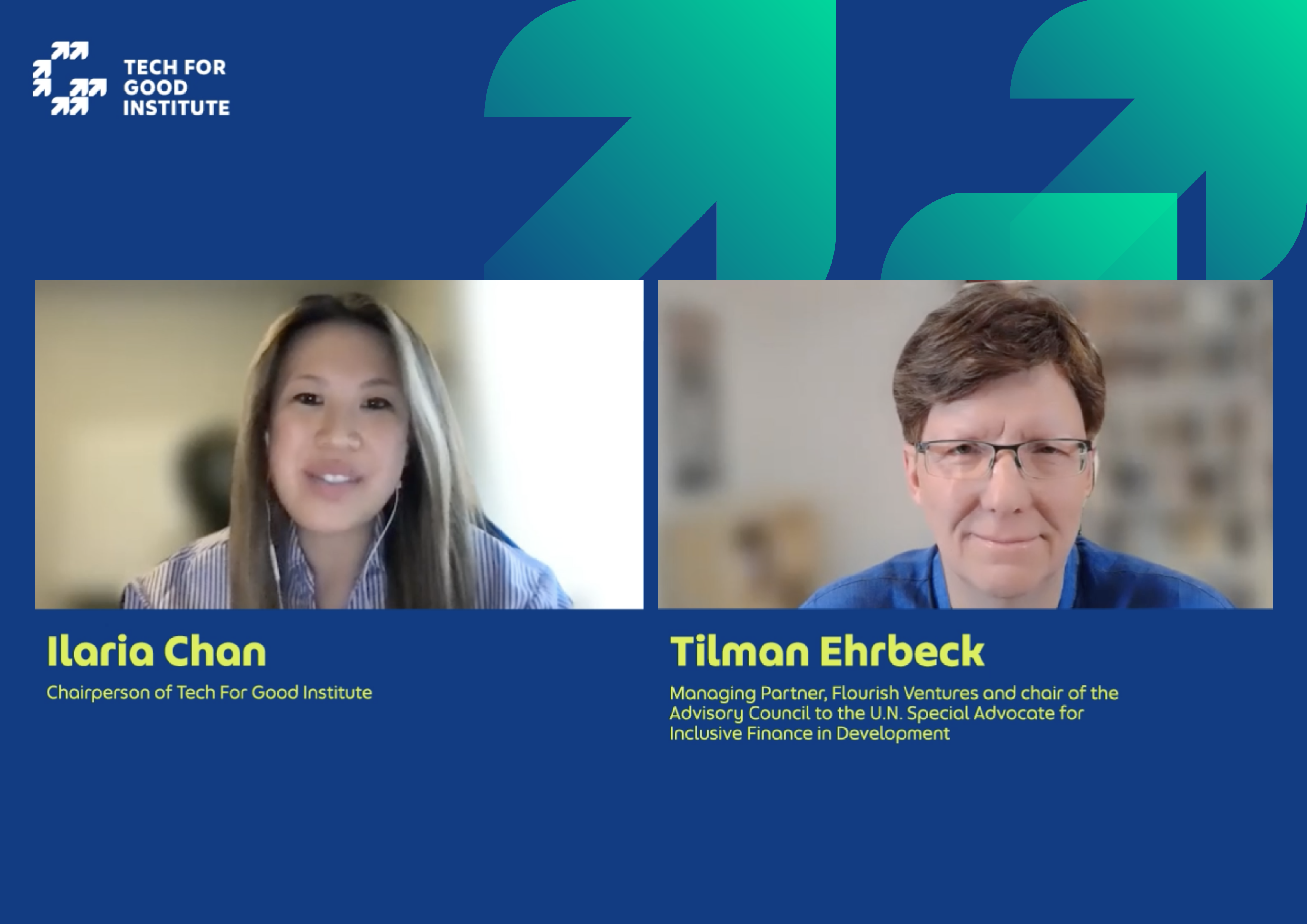 Tilman Ehrbeck has had a front-row seat to the impact of technology on societies over the last three decades, having served as a journalist, economist and venture capitalist.
"I really felt then and I still feel that we need all the tech-led progress and productivity increases that we can possibly get," he tells Ilaria Chan, Chairperson of the Tech for Good Institute's (TFGI) Board of Directors. Ehrbeck is now Managing Partner of Flourish Ventures and Chair of the Reference Board at the U.N. Special Advocate for Inclusive Finance Development.  
In a conversation with Chan at the launch of TFGI, Ehrbeck discusses how the power and promise of technology can be molded to have a positive impact in Southeast Asia. "Tech is not necessarily good per se; tech is actually quite neutral. You need to have a moral compass and an idea of to what end we want to use technology. And as a society, you have to work and find a political consensus to deal with issues that technology also brings about", he says.

Key insights from the conversation:
Technology is neutral by nature. It can only be harnessed for good when one works within the right parameters. This means that innovations and business models have to be aligned with the wellbeing of the consumer. 
Innovation in technology should be centered around a triple-win proposition that makes consumers, providers and new intermediaries better off.
As a region with high internet penetration and low traditional banking penetration rate, Southeast Asia has the opportunity to use technology to advance financial inclusion . The region can leapfrog the challenges of traditional financial services by borrowing the best components from financial systems around the world.
The approach of embedded finance widespread in China, together with ideas of public digital infrastructure, open finance and open data taken from India could be a powerful combination for Southeast Asia.  
As a society, we have to work together and find political consensus to deal with the issues that have emerged through increased usage of technology.  

Watch the full conversation below: