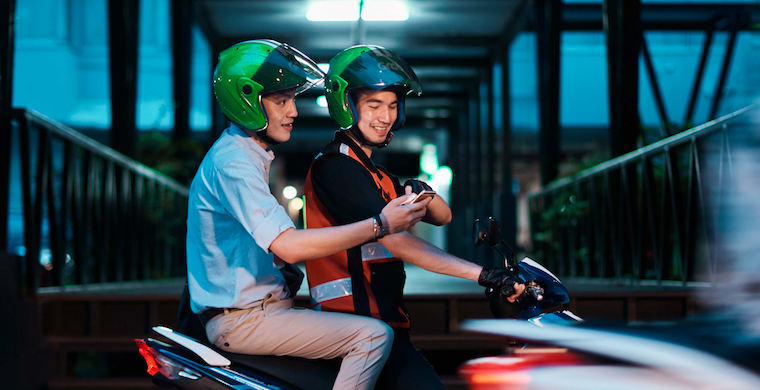 On 4 October 2021, Grab will launch a new initiative to encourage and enrich dialogue on social, economic, and policy trends accelerated by technology-enabled business models.
It will establish a non-profit think tank, the Tech For Good Institute. The Institute's activities will include, but are not limited to: (a) convening and participating in forums to create a deeper understanding of the impact of technology; (b) driving and supporting action / insights-oriented research on how the impact of technology can be harnessed to address social challenges; and (c) developing programmes that help to strengthen capabilities in technology policy among stakeholders in the public and private sectors.
In the first year, the Institute will focus on driving research and conversations about the Platform Economy in Southeast Asia. The Platform Economy, which consists of economic and social activities between users facilitated by digital platforms, has become a frequent topic of discussion across many policy areas, including its role in the digitalization of the economy, labour and employment, competition, consumer protection and data privacy, among others. Given the fast evolving nature of digital platforms, they can be more complex than they appear and are not always well understood among stakeholder groups.
As part of its launch, the Institute will release its introductory report, 'The Platform Economy: Southeast Asia's Digital Growth Catalyst'. Led by Grab, research partner Bain & Co, and community partner the World Economic Forum (WEF), the report consolidates industry-wide perspectives to introduce the topic and set the stage for further engagements.
We are kick starting this journey today, but we cannot do this on our own. We invite you to join us.
Catch the Event Day Reel here:
https://www.youtube.com/@techforgoodinstitute961/videos
Catch the Full Event Recording here
Tech for Good Talks: Mastercard's Shamina Singh