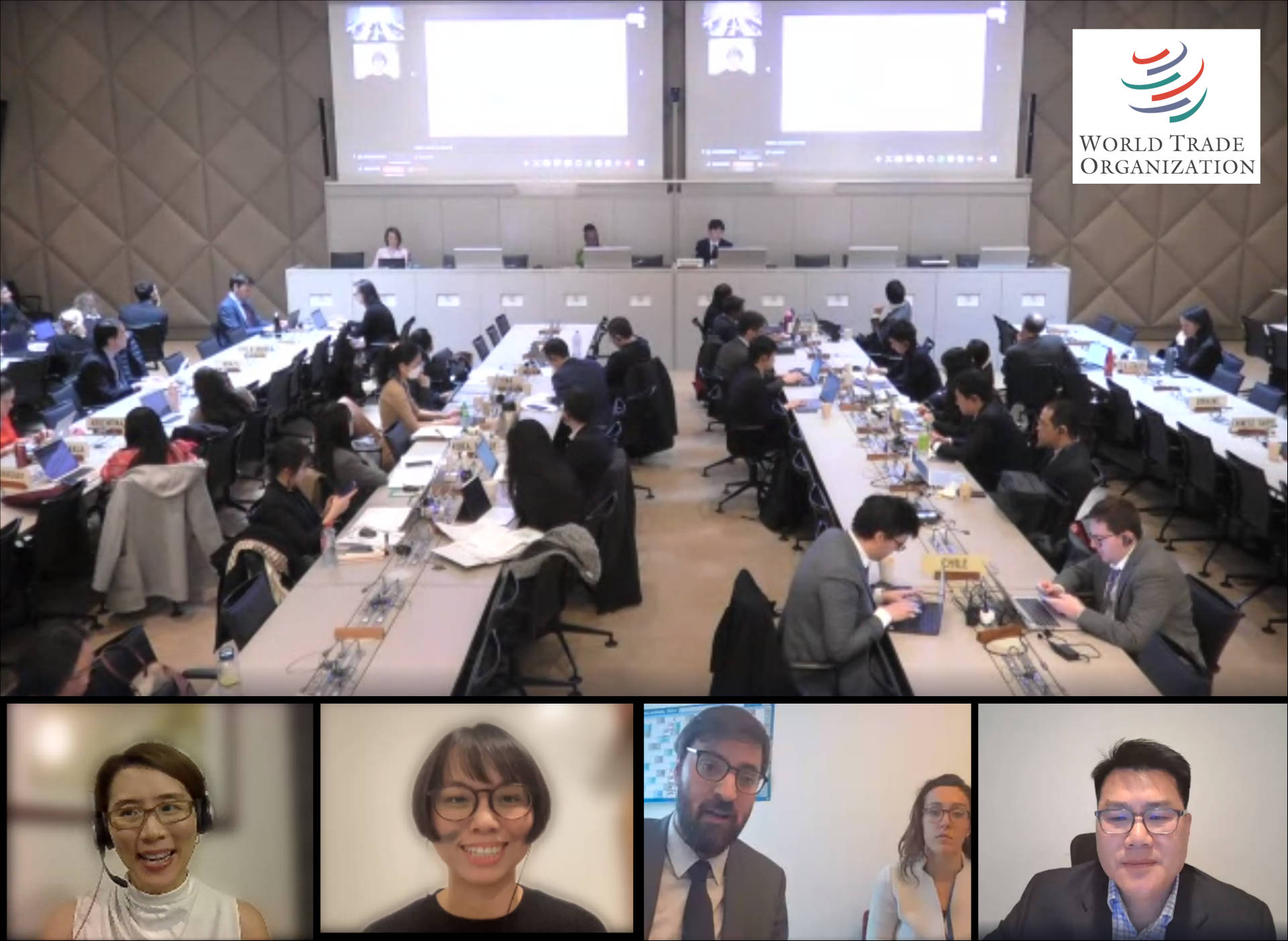 Left to right: Dr. Ming Tan, Founding Executive Director, Tech for Good Institute; Jamie Ko, Director for Regional Public Affairs and Policy, Grab; Dr. Javier Lopez Gonzales, Senior Trade Policy Analyst, Trade and Agriculture Directorate, OECD; Francesca Casalini, Policy Analyst, Trade and Agriculture Directorate, OECD; Esq. Harvey Jang, Vice President and Chief Privacy Officer, Cisco
Panelists:
Key insights from the panel:
While cross-border data flows are an integral part of the global economy, there is an increase in the number of data localisation measures worldwide.
The modern global economy is heavily reliant on digital technologies and free flow of information. In some estimates, 65% of the global gross domestic product in 2022 is powered by data and digitalisation. By 2023, cross-border e-commerce is estimated to contribute $2.7 trillion to the global economy. Despite the impact of digital technologies in facilitating economic growth through digital trade, there are currently concerns especially on how data is handled. This includes concerns on national security, cybersecurity, and privacy of personal information. In reaction to these risks, some countries have data localisation measures in place which restrict the flow of data and information. In the 2021 study by the Organisation for Economic Co-operation and Development (OECD), there are 92 data localisation measures across 39 economies – half of which were passed in the last five years.
Data localisation measures have economic costs and associated risks in data security and redundancy.
In restrictive data localisation regimes, businesses are required to store their data locally or engage service providers with local data centres. This lowers the competition among providers which can affect the quality of service to the local firms. In CISCO's 2023 Data Privacy Benchmark Study, 90% of businesses noted that global providers can protect their data more effectively than local providers. In addition, businesses are estimated to pay an additional 30%-60% in computing cost if they are forced to source their needs locally. The increased computing cost also has a cascading impact throughout the ecosystem, which can ultimately affect consumers as the price of goods and services may also increase. Other associated risks with data localisation include data security risk and the lack of data redundancy in case of outages.
Trusted cross-border data flows are essential for micro, small and medium enterprises (MSMEs) to thrive in the digital economy.
Southeast Asia's economies are anchored by MSMEs. Some 71 million MSMEs account for over 97% of businesses in the region. Trusted free flows of data benefitMSMEs as it helps them access new markets and consumers, understand customer preferences, optimise resource allocation, and innovate products and services. Digital platforms like Grab are particularly relevant in Southeast Asia in onboarding MSMEs into the digital economy. For example, Grab allows a user in Singapore to order food from a Thai merchant and have it delivered to a friend in Bangkok. This free flow of data and information expanded markets for MSMEs on the platform and generated additional sales. Furthermore, digital startups may also MSMEs can be born locally, but operate regionally or globally with cross-border data flows.
Fit-for-purpose frameworks and assistance are needed for businesses, especially MSMEs, to participate in an ecosystem with trusted data flows.
With no globally accepted standard on trusted free flow of data, operating across borders can be challenging, especially for small or new businesses. Regional, bilateral, and multilateral approaches are facilitating alignment across jurisdictions to enable trusted cross-border data transfers. However, there is a need to ensure that these initiatives are fit-for-purpose and beneficial for its intended users. One example of this practical approach is the ASEAN's Model Contractual Clauses (MCCs). The MCCs are template contractual provisions that businesses may adopt in their legal agreements in cases where personal data is transferred across borders. This reduces negotiation and compliance costs, while ensuring personal data protection. The MCCs serve as a starting point for enterprises, including startups and MSMEs.