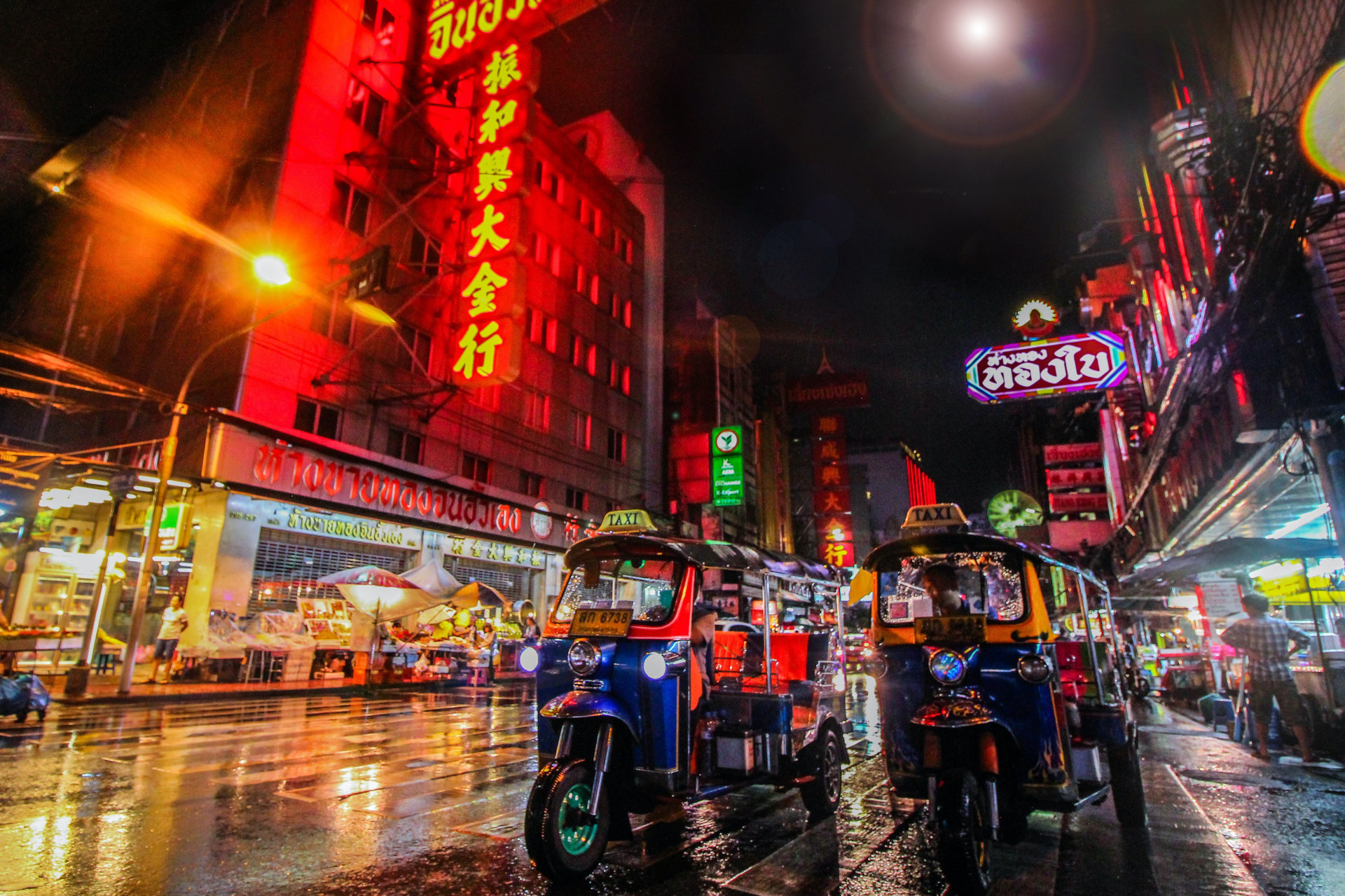 Thailand's digital economy continues to develop as the country aims to be a digital hub in Southeast Asia. In line with this, the country published a 20-year Thailand Digital Economy and Society Development Plan (Digital Thailand Plan) in 2016. The two-decade strategy provides for long-term policy goals with actionable and measurable targets which are divided into several phases. The first phase of the plan zeroed in on digital foundations including digital infrastructure, while the second phase prioritised digital inclusion. In 2023, Thailand is entering Phase 3 which hopes to achieve full digital transformation by 2027. The final phase (Phase 4) envisions Thailand as one of the global leaders in the digital economy.
With respect to Thailand's digital transformation, this article outlines key priority areas that Thailand's digital plans identified as key to the development of the digital economy. These are:
Build country-wide high-capacity digital infrastructure
Boost the economy with digital technology
Create a quality and equitable society through digital technology
Promote e-government solutions to the public sector
Develop workforce for the digital era
Fostering trust and confidence in the use of digital technology
This article also highlights opportunities where Digital Economy Companies (DECs) with operations in the country are best positioned to support and deliver shared outcomes.
Priority 1: Build country-wide high-capacity digital infrastructure
Based on Thailand's long-term strategy, digital infrastructure is the foundation of the digital economy. The government has set goals such as:
rolling out high-quality broadband to cover the entire country
improving affordability of broadband subscription, with a target price of under 2% of GNP per capita;
becoming one of the internet connectivity hubs in the region; and
providing mobile services in all villages, communities and tourist attractions.
Of particular interest is Thailand's effort towards developing their 5G ecosystem. Thailand is one of the first countries in Southeast Asia to successfully deploy 5G technology. As of 2022, coverage of 5G networks has reached 85% of the population. The government expects the number of people with 5G access to continue to grow as people upgrade to 5G devices.
With the infrastructure in place, the next phase of 5G development in the country is the creation of a thriving ecosystem. The aim is to promote 5G solutions to boost productivity in Thailand's various industries. Specific use cases include deployment of internet of things (IoT) devices to industrial supply chains that would enable the adoption of smart factories, smart logistics and smart utilities. To further advance this priority, the National 5G Steering Committee has previously approved guidelines to attract more investments and innovation in the sector.
Where DECs may play a part
DECs can partner with the government to roll-out digital infrastructure through public-private partnerships. To support the goal of country-wide access to internet connectivity, DECs can participate in initiatives that would promote the digital transformation of rural communities. With respect to the 5G ecosystem, DECs can invest in products and services that would maximize the impact of IoT technologies. DECs can spearhead innovation and help transform specific sectors such as health, tourism, agriculture, transport, etc. There is also an opportunity for DECs to actively partner with the government to co-create the guidelines for ecosystem development in 5G.
Priority 2: Boost the economy with digital technology
Thailand aims to leverage digital solutions to make their economy more productive and resilient. The country's strategy aims to:
increase the overall competitiveness of Thai businesses;
empower more MSMEs in agriculture, manufacturing and service sectors to compete regionally and globally; and
increasing the contribution of the digital sector to at least 25% to the country's GDP.
Part of the priority is to develop the digital capacity of the MSMEs. MSMEs make up almost 99.5 percent of all enterprises in Thailand and employ almost two-thirds of the workforce. Specific MSME plans include:
supporting 1,500 digital startups and MSMEs yearly with ready-to-commercialize prototypes;
coaching 15,000 SMEs to trade online (also publishing B2B / B2C manual) and standardizing 100,000 product items;
building at least 10,000 online community stores via digital community centers; and
piloting smart farms for organic product traceability (e.g. rice, vegetables and fruits).
As the COVID-19 pandemic had also impacted the Thai economy significantly, the government implemented various campaigns to support the SMEs:
50/50 (Half half) campaign by the Ministry of Finance that aimed to help SMEs reduce cost while enhancing their competitiveness. The campaign was also boarded by online platforms such as LINE MAN, ShopeeFood, foodpanda, Grab who worked with SMEs to lend support to their operations.
Travel together campaign by the Tourism Authority of Thailand and Ministry of Tourism and Sport that targeted to accelerate the recovery of the tourism sector. The measure was implemented through the government's e-wallet and both offline and online travel agencies.
Where DECs may play a part
DECs may play a part by offering their products and services to encourage businesses' wider transition to digital and online spaces. For MSMEs, DECs can help by providing mentoring and knowledge-sharing programmes to help smaller firms unlock productivity gains. The agriculture sector is also one area where DECs can support in improving efficiency. DECs can introduce smart farming technologies to increase yield and improve supply chain efficiency. Allowing DECs to scale to agricultural communities would amplify this impact, further the growth inclusiveness for players of various sizes and sectors.
Some DECs are also well-positioned to boost economic activities of MSMEs. Platform companies, for example, can be a gateway for MSMEs to adopt e-commerce and a channel to access governmental support measures, ensure trusted participation in the digital economy and unlock new market opportunities both domestically and globally.
Priority 3: Create a quality and equitable society through digital technology
Thailand's digital economy plans are not limited to providing access to its citizens. Thailand aims to ensure that the digital economy achieves equitable and inclusive growth for all. Specific key outcomes include:
ensuring people of all groups and abilities will be able to access and make use of digital technologies;
increasing digital literacy for all citizens; and
making education, healthcare and essential public services accessible via digital means.
Where DECs may play a part
DECs can help increase digital literacy by actively supporting the government in its information dissemination campaigns. Some DECs are also well-placed to increase digital literacy of their stakeholders and consumers. For example, platform companies can share bite-sized contents and free training modules to merchants and partners on their platforms. DECs can also push educational information through their respective apps.
In addition, DECs can help to achieve an inclusive digital society by ensuring digital products and services are accessible to the vulnerable groups such as the youth, elderly and people with disabilities. A user-centric design process is key for this to be realized. Finally, DECs such as edtech and healthtech startups can develop new solutions to help the government to improve access to essential public services.
Priority 4: Promoting e-government to the public sector
Closely related to Priority 3, Thailand plans to leverage digital technologies in government services. As part of their long-term plan, e-government initiatives aim to:
meet the demands of people and businesses with respect to convenience, speed, and accuracy government services;
ensure access to government data to promote transparency and civic participation; and
integrate government infrastructure and data to provide effective services in all functions to people.
Where DECs may play a part
DECs may offer their expertise to work with government agencies to co-design digital processes so as to seamlessly migrate manual processes online. They can also help upskill and reskill government workers through certification training and skills development modules. Innovative DECs can also partner with the government to develop new digital solutions to deliver social services. For example, subsidies for consumers can be delivered through digital platform providers, and public health services may collaborate with platforms to improve accessibility. Lastly, welfare could be accurately targeted to vulnerable groups via digital means. DECs also have the experience and technical know-how in leveraging emerging technologies (e.g. artificial intelligence and cloud computing) that may be used to increase efficiency of government services.
Priority 5: Develop workforce for the digital era
Thailand recognises the importance of having digitally literate workforce to sustain growth. The government has specified the following goals with respect to the need of improving digital skills in the country:
creating opportunities to train digital specialists, especially in highly-needed categories;
generating 20,000 new jobs and new businesses; and
ensuring the workforce in all sectors are digitally competent.
Digital Thailand Plan has laid down short-term priority activities to focus on, including, but not restricted to:
reforming the education system to have purposeful learning, generative learning, mindful learning, and result-based learning;
setting up skills development programs that will integrate education, training, and occupation development;
providing Massive Open Online Courses (MOOCs) for the public both in education and non-education settings; and
piloting a digital package (of electricity, Internet, and e-Learning) in 20 most marginalized schools to bridge the digital divide.
Improving the government's integrated data and collaboration, and facilitating public service provision to citizens.
Where DECs may play a part
DECs can partner with academic institutions to develop ICT curricula that are responsive to current industry needs. DECs can also offer scholarships and opportunities for internships where students can develop skill sets that would prepare them to have ICT skills as they enter the workforce. DECs who have a wide consumer base can push out content that would promote core ICT skills and create learning opportunities for its users. DECs can also actively participate in the planned MOOCs of the government. In addition, DECs can also support those already in the labor force who are seeking to reskill by creating a learning hub where open source materials can be shared with those who are interested.
Priority 6: Fostering trust and confidence in the use of digital technology
Finally, Thailand aims to foster a trusted environment as more people go online and use digital technologies in their daily lives. Long-term goals of Thailand include:
improving consumer trust and confidence in online transactions;
updating digital laws and regulations to meet the demands of the digital era; and
introducing data standards for seamless online transactions.
Where DECs may play a part
DECs can help promote a trusted environment by adopting principles that protect consumer data and respect user privacy. In addition, DECs must adhere to cybersecurity standards as required by the government. DECs can also ensure that consumers are appropriately informed about the collection and use of their personal data through privacy notices and other communications as and when necessary. With respect to digital laws and regulations, DECs can also actively participate in co-creating policies that will safeguard the public's interest and best respond to the needs of different stakeholders. To foster trust, DECs can also work with the government via approaches like sandbox to allow stakeholders to mutually understand the uses and outcomes of rapidly changing digital technologies. Next. by sharing best practices, large DECs can also support smaller firms and startups in improving their cybersecurity posture to ensure safe online transactions. Finally, DECs can leverage trust-enhancing technologies across various sectors to improve user confidence in the digital economy.
This article is part of a series which covers national-level priorities of SEA-6 economies for digital economy development. As part of the "Tech for Good" study, the Tech For Good Institute also conducted roundtable discussions with policymakers, regulators, industry, and the academia in SEA-6. Summary and key recommendations of Thailand's roundtable discussions can be found here.
Footnotes:
[1] Southeast Asia-6 markets refers to the six biggest economies in the region, namely Indonesia, Malaysia, the Philippines, Singapore, Thailand and Vietnam