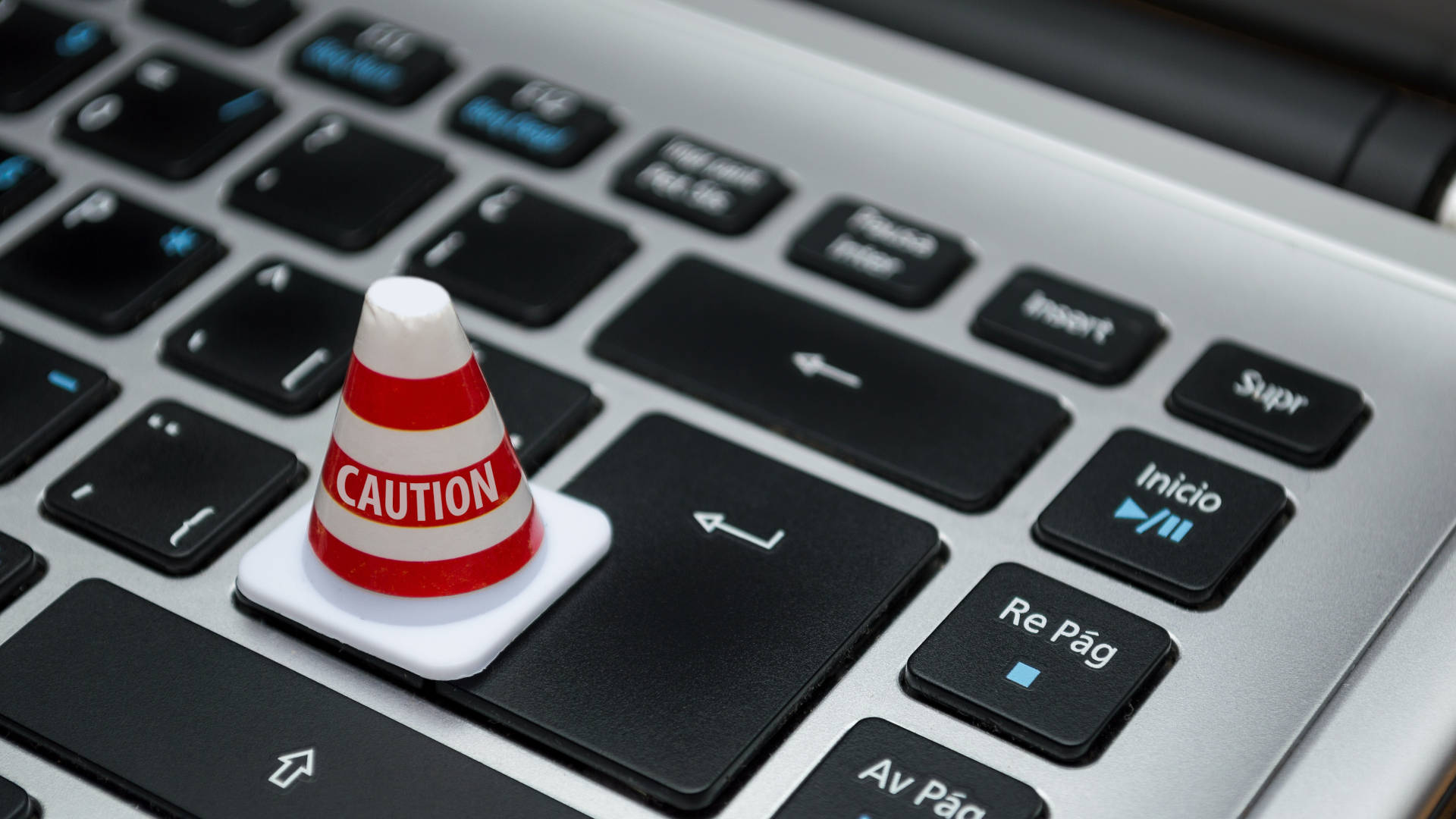 By Gunn Jiravuttipong, Khemmaphat Trasadikoon, Thailand Development Research Institute (TDRI)
Thailand recognises the importance of embracing the digital economy and has taken significant steps to facilitate its growth through national plans, strategic investments, and new digital laws. The Data Protection Act is one area that received significant attention and generated discussion. This article aims to provide an overview of the country's developments in data protection, including the current regulations and guidelines, the potential benefits of having a strong data protection regime, and the challenges as Thailand continues to strengthen its data protection practices. The insights shared in this reflection will be valuable not only for Thailand's progress but also for other nations navigating a similar path.
Overview of the law the Personal Data Protection Act, B.E. 2562 (2019)
The Personal Data Protection Act, B.E. 2562 (2019), also known as the PDPA, was announced on 24 May 2019 but came into full effect on 1 June, 2022. The Personal Data Protection Committee (PDPC) is the primary regulator and has been actively working on developing sub-regulations and guidelines to support the implementation of the PDPA. Several of these sub-regulations and guidelines have already been officially published (see Table 1).
Table 1: Sub-regulations and guidelines announced by the Personal Data Protection Commission (PDPC) (as of 14 July 2023)
| | |
| --- | --- |
| Sub-regulations | Date |
| 1. Notification of the PDPC on the Exemption from Maintenance of Records Obligation of the Data Controller Which Is a Small Organisation B.E. 2565 (2022) | 21 June 2022 |
| 2. Notification of the PDPC on the Security Measures of the Data Controller B.E. 2565 (2022) | 21 June 2022 |
| 3. Notification of the PDPC on the Rules on Consideration for Issuance of Orders Imposing Administrative Fines by the Expert Committee B.E. 2565 (2022) | 21 June 2022 |
| 4. Notification of the PDPC on the Rules and Methods of Personal Data Breach Notification B.E. 2565 (2022) | 15 Dec 2022 |
| 5. Notification of the PDPC on the Rules and Methods for Preparation and Maintenance of Records of Personal Data Processing Activities for the Data Processor B.E. 2565 (2022) | 17 Dec 2022 |
| 6. Rules of the PDPC on the Filing, Refusal of Acceptance, Dismissal, Consideration, and Timeframe for the Consideration of the Complaints B.E. 2565 (2022) | 12 July 2022 |
| Guidelines | Date |
| 7. Operational Guideline on Obtaining Consent from Data Subjects under the PDPA (2019) | 7 Sep 2022 |
| 8. Operational Guideline on the Notification of the Purposes and Details of Collection of Personal Data from the Data Subjects under the PDPA | 7 Sep 2022 |
Source: PDPC website
Draft sub-regulations are being developed to provide further clarity on Data Protection Officers (DPOs) in government agencies and international data transfers. Additionally, sector-specific regulations pertaining to data protection exist in areas such as telecommunications, credit bureaus, payments, and insurance. As of now, there have been no publicly announced court cases regarding the Data Protection Act.
Advantages of a robust data protection framework
The Data Protection Act has been acknowledged by stakeholders as a catalyst for boosting Thailand's digital economy. Effective implementation of the act is crucial to protecting privacy rights in today's data-driven economy. It also builds investor confidence, positioning Thailand as an appealing destination for data hubs and enhancing its competitiveness in the global market. Therefore, establishing a robust data protection framework is a vital preparatory step to capitalise on these opportunities. An example of this potential is Amazon Web Services (AWS) recently announcing plans to invest in data centers and cloud services in Thailand and other ASEAN countries. Furthermore, compliance with international data protection standards facilitates seamless data flows, fostering collaborations and strengthening Thailand's participation in trade negotiations such as Comprehensive and Progressive Agreement for Trans-Pacific Partnership (CPTPP), Regional Comprehensive Economic Partnership (RCEP), and the latest Indo-Pacific Economic Framework for Prosperity (IPEF).
Navigating data protection challenges in a dynamic landscape
In early 2023, a significant personal data leak prompted the PDPC to call upon public organisations to assess their readiness in terms of risk and security systems. These incidents, coupled with a series of data breaches, may have adversely affected stakeholders' confidence in Thailand's data protection measures. These security breaches are not unique to Thailand. According to a 2021 Check Point report, the Asia Pacific region experienced a 168% increase in cyberattacks year-on-year, with 59% of businesses reported being victims of cyberattacks. Furthermore, this issue is further compounded by the global cybersecurity workforce gap, which is estimated to be 2.72 million in 2021.
Thus, there is an urgent need for Thailand to establish a robust data protection framework while ensuring data risks are mitigated. Achieving this goal requires an effective data protection framework built on collaboration and continuous learning among all stakeholders to strike the right balance and understand the diverse perspectives of different stakeholders. Regulators, in particular, play a pivotal role in creating a clear policy and regulatory framework, overseeing and collaborating with the public and companies. We reflect on Thailand's experiences and highlight three primary challenges in the foreseeable future.
1. Creating industry-aligned regulations and guidelines that are fit-for-purpose
Industry standards and the co-creation of guidelines play a vital role in PDPA compliance. Even before the law entered into force, legal academics from Chulalongkorn University created a data protection guideline and continued to develop into specific areas. Additionally, sector associations, such as those in the financial, banking, and insurance, have made efforts to develop sector-specific guidelines.
To further promote compliance and best practices, the PDPC has engaged the Thailand Development Research Institute (TDRI) to conduct public hearings and consult with seven sectors. This collaboration aims to create case studies and identify best practices in data protection. The demonstrated interest from stakeholders indicates their readiness and the opportunity for the PDPC to establish legally binding codes of conduct, similar to leading jurisdictions. Such engagements can enhance clarity in regulatory compliance.
In the era of rapidly emerging technologies and evolving business models, collaboration with all stakeholders becomes crucial. Regulators must navigate the technical aspects and strike a balance between business practices, individual rights, and other public benefits. Future collaboration may encompass topics like algorithm transparency and the automation of systems that collect consumer behavior data.
2. Establishing a robust regulatory authority
To enhance enforcement and foster confidence in safeguarding personal data, it is crucial to prioritise adequate funding and the recruitment of qualified personnel. Thailand faced challenges during the initial enforcement of the Personal Data Protection Act (PDPA) in 2019, resulting in two one-year postponements. The law eventually came into full effect on 1 June 2022, amidst the complexities and demands imposed by the COVID-19 pandemic on both public and private organisations, as well as the regulatory body. These postponements had implications for the appointment of the commissioner and the approval of sub-regulations.
Adequate funding and recruitment of qualified personnel are crucial for strengthening enforcement efforts and building trust in personal data protection. While staff and budget constraints are common challenges in data protection agencies in other countries, the PDPC currently operates with a workforce below its target of 210 personnel. However, there are plans to recruit approximately 49 more staff this year. Ongoing efforts are being made to secure a budget allocation of 99 billion baht to support the operations of the PDPC. These resources are vital for the PDPC to effectively fulfill its responsibilities and enforce the provisions of the PDPA.
3. Establishing a clear framework for regulatory exemption and divergence
Thailand's PDPA was drafted closely aligned with the EU's General Data Protection Regulation (GDPR), sharing many core principles with minor differences. Recognising the diverse landscape of businesses in Thailand, certain exemptions have been put in place to support small and medium-sized enterprises (SMEs) in mitigating the compliance burden. However, Thailand faces a challenge of fragmentation in interpreting the data protection law, particularly in the context of existing sector-specific regulations such as in the financial on sensitive data collected before PDPA was enforced. There is a need for clarity on which law takes precedence and applies in specific scenarios.
Furthermore, the current draft sub-regulations being considered include provisions for exemptions to the Personal Data Protection Act (PDPA) specifically for select public agencies. Additionally, the precise frameworks for these exemptions and how they will be implemented remain ambiguous. This lack of clarity may result in a divergence in Thailand's standard of personal data protection. Consequently, this divergence could potentially jeopardise the country's inclusion in the European Union's whitelist and impede data transfer across borders with countries that maintain equivalent data protection standards. To prevent such implications, it is crucial for the government to approach the issue of exemptions with utmost caution. Any exemptions granted must undergo thorough evaluation and alignment with the overarching objective of establishing a robust data protection framework in Thailand.
Conclusion
Overall, enforcing the PDPA in Thailand requires addressing challenges related to state capacity, exemption and divergence, and industry standards. By prioritising adequate resources, aligning with international standards, and actively collaborating with the private sector, Thailand can strengthen its data protection framework and enhance compliance, fostering trust and facilitating the secure and responsible use of personal data.
About the writers
Gunn Jiravuttipong is a researcher and Khemmapat Trasadikoon is a senior researcher at Thailand Development Research Institute (TDRI).
About the organisation
The Thailand Development Research Institute (TDRI) was established as a public policy research institute in 1984. Its legal form is that of a private non-profit foundation. It provides technical analysis (mostly but not entirely in economic areas) to various public agencies to help formulate policies to support long-term economic and social development in Thailand.
The views and recommendations expressed in this article are solely of the author/s and do not necessarily reflect the views and position of the Tech for Good Institute.,