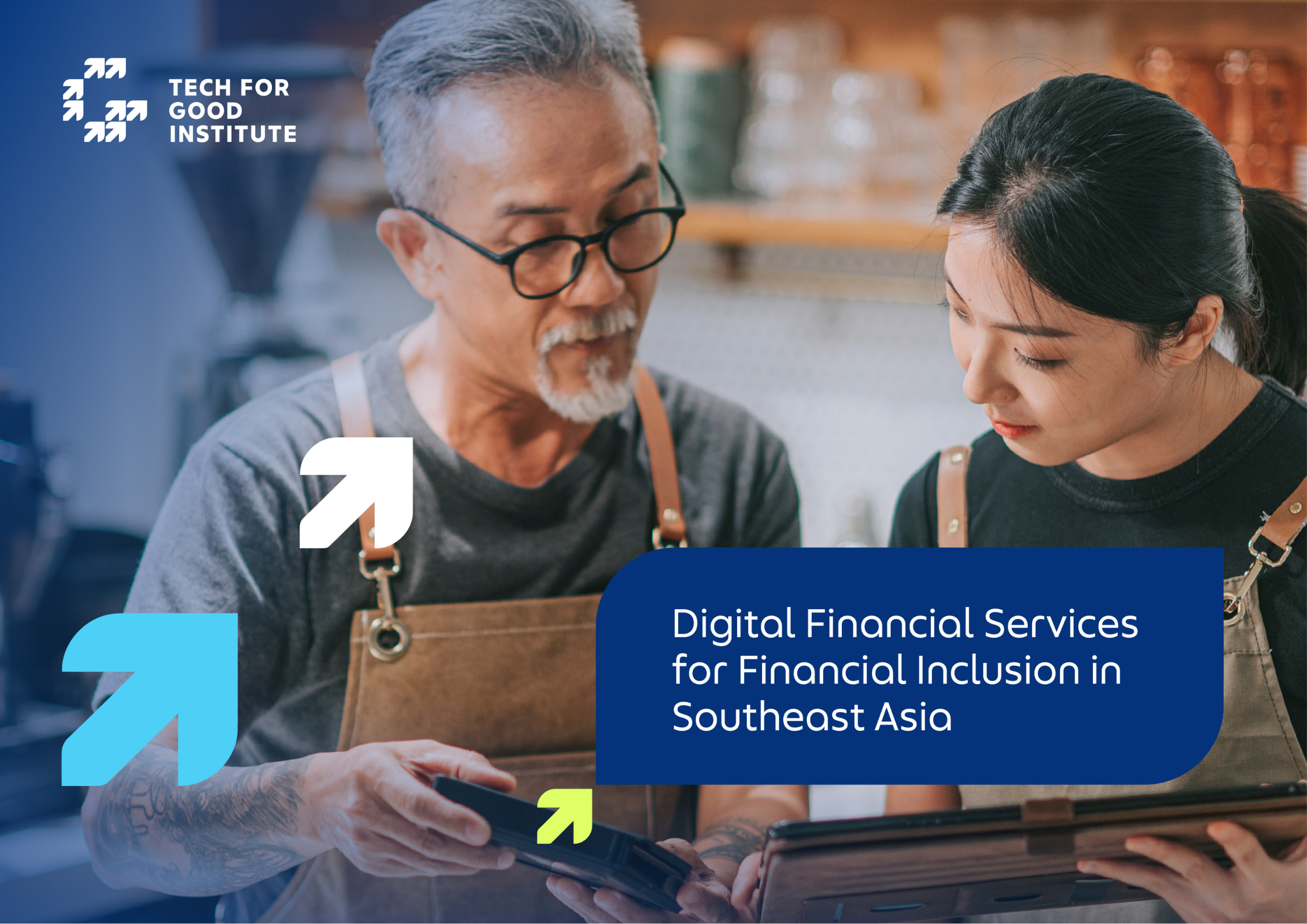 The Tech for Good Institute (TFGI) published The Platform Economy: Southeast Asia's Digital Growth Catalyst last year, which surveyed the state of the digital platform economy across SEA-6 countries: the Philippines, Malaysia, Indonesia, Vietnam, Singapore, and Thailand.
Digital financial services (DFS) were found to be integral components of the platform economy, with the potential to address the challenge of financial inclusion. With the aim of understanding better DFS adoption in SEA-6, this report examines digital literacy, financial literacy, and consumer trust in providers as predictors of usage of DFS.  
Key Findings
Our findings inform a nuanced understanding of the relationship between consumers and financial service providers in the region. 
Overall levels of trust in both banks and digital financial service providers are high across SEA-6 countries: the Philippines, Malaysia, Indonesia, Vietnam, Singapore, and Thailand. Trust in DFS providers is slightly lower than trust in banks in all the countries surveyed. This finding echoes a recent study in Southeast Asia showing that new entrants in the financial technology (fintech) space are catching up with established financial service players in gaining consumer trust.
Digital literacy is the most consistent predictor of both e-wallet and non-e-wallet DFS usage in all six countries surveyed. This finding is unsurprising as a minimum familiarity with digital technologies is needed to access and use all DFS. For unbanked and underbanked individuals who had been excluded from the formal economy, basic digital literacy skills are crucial for them to access and use financial services on their mobile devices.
E-wallets services that facilitate payments and transactions are designed to have a low barrier to adoption, which explains their popularity and rapid adoption among consumers. On the other hand, non-e-wallet services like insurance, investment, and loans are more complex and either necessitate a minimum level of familiarity or appeal to certain types of users only. Financial literacy is a significant predictor of non-e-wallet usage in all countries.
Efforts towards increasing DFS usage in Southeast Asia may not follow the same playbook across the region. Policymakers and providers should customise initiatives to encourage confident adoption, so as to ensure that resources are deployed effectively and efficiently to maximise impact.
Beyond this paper, further research on populations who are not yet online, such as rural communities or those with no or limited access to the digital economy, is needed to realise the potential of DFS to better serve the unbanked and underbanked populations of Southeast Asia.